Congress at a glance – never miss a detail
CO CONGRESS ONLINE®
Registration & Participants
Define individual and group registration fees and processes
Use customized registration forms and e-mails
More than 100 payment methods available
Easily manage and automate registrations and payments
Content & Streaming
Go virtual with the embedded video streaming service
Set up template-based information and streaming portals
Guide attendees with the integrated online program and digital signage system
Integrated Content Management System
Abstracts & Program
Set up customized abstract and session types
Define individual processes for submission and reviewing
Easy submission of abstracts, posters, presentations and videos
Interactive interfaces for abstract reviews and program management
Knowledge & Support
Benefit from our 24 years of knowledge in event technology
Get assisted set-up for your event
Special training sessions for your online and on-site support staff
Extended consulting for event technologies to boost your event
Account & Security
Manage staff access for the software easily
Grant special rights for registered participants on your website
Single Sign-On with all GLOBIT products and open API to connect external systems
All data is stored in EU-based high security data centers
Statistics & Reports
Get detailed information about your registrations and submissions
Select from a wide range of standard reports
Define your own, customized reports
Get a quick overview with statistical graphs
Congress at your fingertips – always up-to-date
CO CONGRESS MOBILE®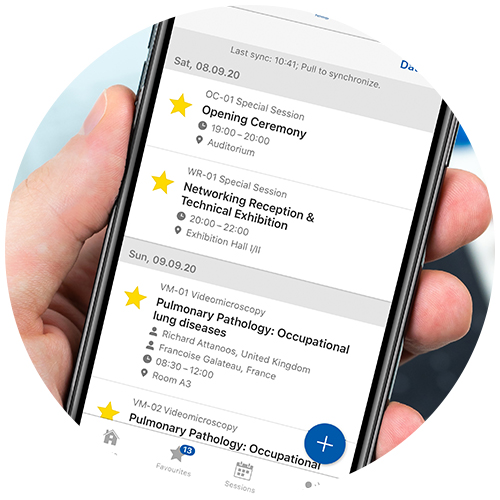 Personal Event Agenda
Customizable, detailed congress program
Synchronized sessions, favourites and reminders
Slides, posters and abstracts to download
Exhibitors & Speakers
Full profile with logos, pictures and links
Ratings and recommendations
Product catalogue to download and share
Lead generation with the "Scan" option for exhibitors
Interactive Congress
Interactive sessions with live voting and Q&A
Session-specific surveys
Session and speaker ratings
General questionnaires
Information & Feedback
General information center
Zoomable, dynamic multi-floor site and exhibition maps
Push notifications and in-app activity feed with image and links
Contact the organizer directly from the app
Social Media & Networking
Content sharing in social media channels
Attendee profiles with images and links
Private in-app chats and messaging
Add attendees to your contacts
Statistics & Analytics
Real time analytics
User, usage and content evaluation
Downloadable raw data and reports
Optimize your congress with analytics
Association effectively managed – involve your members
AO ASSOCIATION ONLINE
Member & Contacts
Customize your member and contact management interfaces
Import users from CO CONGRESS ONLINE®, CO CONGRESS MOBILE® and EP EDUCATIONAL PORTAL automatically as contacts
Turn contacts into members with only one click
Groups & Sections
Assign members to groups for a more efficient organization
Grant special rights to section or working group members
Manage national associations or divisions with group tools
Contacts are grouped automatically during import
Information & Mailing
Offer a special member area on your website
Design your own e-mail and newsletter templates
Create individual or mass mailings easily from your templates
Send out mailings manually or automated by conditions or timers
Fees & Payments
Define customized membership and service fees
Offer automatic membership renewal and payment
Connect your payment providers with the system
Observe payment history and outstanding payments
Account & Security
Manage staff access for the software easily
Grant special rights for members on your website
Log in with your member account to all GLOBIT products
All data is stored in EU-based high security data centers
Statistics & Reports
Get detailed information about your members
Select from a wide range of standard reports
Define your own, customized reports
Get a quick overview with statistic graphs
Education on the go – expanding knowledge everywhere
EP EDUCATIONAL PORTAL
Knowledge Library
Manage and structure your learning materials
Search and filter your educational content
Collect materials from different sources
Connect external learning providers
Unified Learning
Import content from other GLOBIT products easily
Provide secondary exploitation of existing contents
Combine different learning sources in one solution
Integrate your entire unique knowledge into courses
E-Learning Courses
Create state-of-the art e-learning courses
Freely choose your layouts and course structure
Build up entire sets of e-learning series
Ensure learning progress with pre- and post-tests
Multimedia Contents
Use various types of learning materials e.g. Videos, Graphics, Abstracts, Presentations, Texts
Define connected or interdependent questionnaires
Connect to external multimedia platforms
Certificates & Credits
Define rules of passing for courses and series
Design your own downloadable certificates
Provide UEMS EACCME® credits (or similar)
Use the course preview system for accreditation bodies
Easy Access
Log-in with your unified GLOBIT account (single sign-on)
"Mobile First" design ensures perfect user experience in most common browsers, tablets and smartphones
Integrate courses easily directly into your website
Be a digital champion – show that you are
MEDIA & MARKETING
Website Development
Based on easy-to-use Content Management System (CMS)
Fully customized functionality and content
Easy integration of GLOBIT products, plus single sign-on
Search engine optimization (SEO) service
Multimedia Creation
Image strategy planning and media creation e.g. image trailers and corporate design
Slide, video and (digital) signage creation for events
Graphics and videos for e-mail and social media marketing
Media Consulting
State-of-the-art website design and content optimization
Unified digital marketing and content strategies
Association branding, CI & CD creation and optimization
Multimedia consulting for congresses and events (on-site)
E-mail Marketing
Design concepts for e-mails and newsletters
Newsletter recipient management and marketing
E-mail campaign planning, e.g. follow-up mailings
Constant optimization of open and click rates
Social Media
Social media channel consulting and analysis
Set-up and supervision of social media channels
Unified social media campaign planning for all channels
Active community management and channel optimization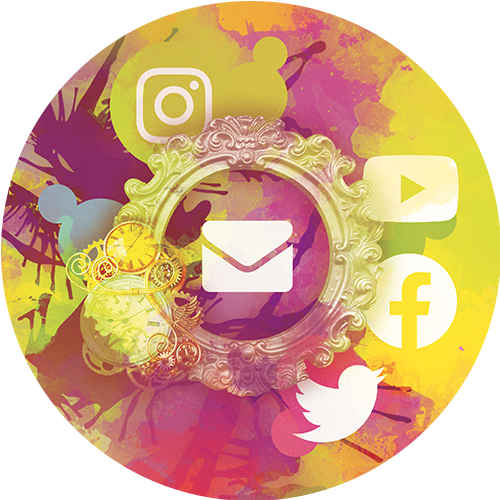 Digital Advertising
Campaign set-up, monitoring, analysis and conversion tracking
Content creation for ad campaigns (Text, Video, Image)
Keyword optimization for search engine ad campaigns
Combined success analysis for web and all GLOBIT products
GLOBIT – Global Information Technology GmbH
As a Germany-based software development and IT-consulting company, GLOBIT specializes in systematic application of knowledge and information technologies in the areas of continuing online education, congress organization and association management. GLOBIT's main customers are national and international medical societies.
GLOBIT was founded in 1997 as a spin-off from Fraunhofer Gesellschaft, Europe's leading research organization. With more than 20 years of experience in developing tailor-made and standard software solutions for events, meetings, congresses, e-learning and association management, GLOBIT is the perfect partner for empowering knowledge in societies.
Knowledge transfer is crucial for the global development of society. GLOBIT's main mission is to offer its support and counsel for designing the transfer of knowledge in different formats. This regards, for example, planning and organizing events attended in person (conferences and congresses), but also the development of electronic learning media.
GLOBIT develops diverse products inspiring event organizers and allowing them to both rely on established methods and break new ground in the transfer of knowledge.